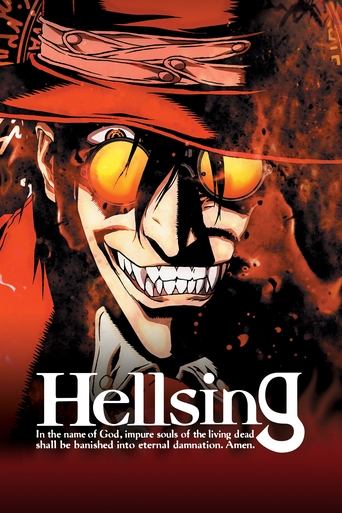 Hellsing - Season 1 Episode 1 The Undead
In the name of God, impure souls of the living dead shall be banished into eternal damnation. Amen.
Integra Hellsing takes command of a small Hellsing unit in Cheddar after reports of people in the village going missing by a seemingly normal priest reaches the authorities. After D11 teams were deployed to investigate with several deaths, Alucard is deployed. Seras Victoria, a female D11 operator, is fighting her ex-D11 colleagues that turned into zombies after getting into a previous fight with ghouls. Alucard eliminates the ghouls and the priest, who was the vampire, when Seras was wounded in the gunfight. Alucard turns her into a vampire after he bites her neck to save her life.