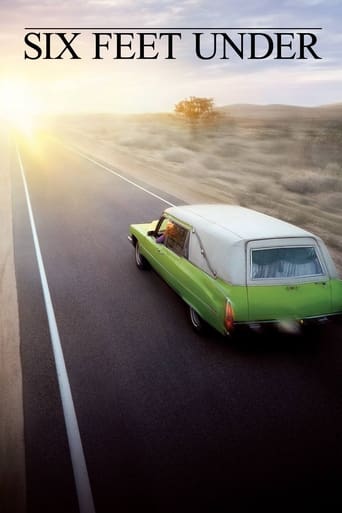 Six Feet Under - Season 5 Episode 9 Ecotone
Life is wasted on the living.
Lawrence Hall Matheson 1971 - 2005 David and Keith begin to feel comfortable in their roles as parents to Durrell and Anthony. Claire shares a common interest with co-worker Ted. Brenda faces common truths. Federico finally understands Vanessa. Feeling liberated after leaving George, Ruth goes camping with Hiram. Nate is checked into the hospital, while the rest of the family (except for Ruth, who is unreachable) waits to hear news from the doctors. Nate enters a brief coma after an operation to repair the damage from his AVM. He appears to be on the path to recovery when he suddenly dies, with only David by his side.